Innovative and Open-Minded
System,
Machinery & Development
SANTEC totally supports customers manufacturing lines with highly sofisticated and stable equipment.
From design, production and delivery to post-delivery technical service.

SANTEC performs all working processes consitently by it self. In order to realize the electronic devices fabrication with sure accuracy, SANTEC carefully examines the needs and specification first. A unique concept is tailor-made to their specific requirements deviced into an original design. The parts are assembled by well-experienced line staff into a tooling dies and mechanism. And they are finally built into SANTEC's automatic machines for the electronic device assembly. Each process and product are created and hand-built exclusively for indivisual applications. This ensures operation flexibility. Various types of packages or lead counts can be processed even with only one system. By replacing die sets and associated parts. SANTEC automatic machines for the electronic devices provided with many remarkable features are best seller among the world electronic devices manufacturers.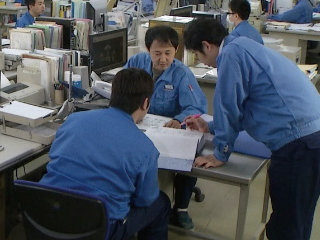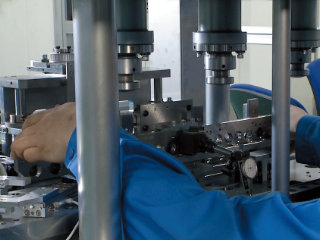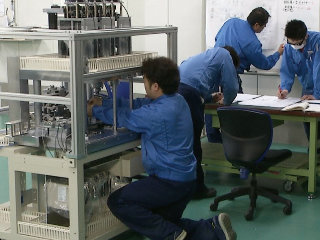 SANTEC labor saving, unattended-operating,
safty first automatic system & machines Specializing in Transfer, Assembly and Inspection.